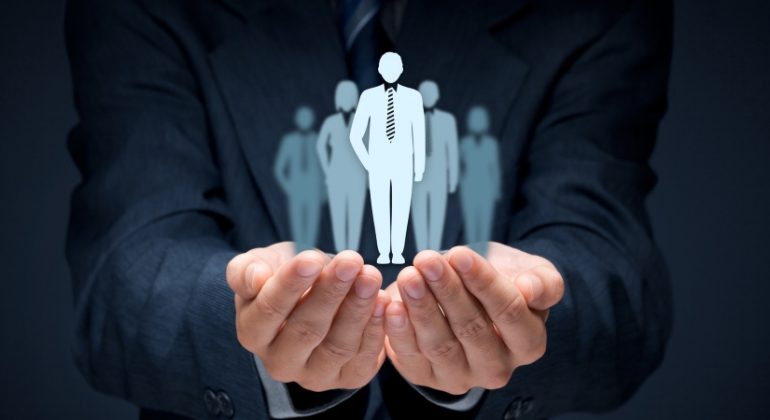 Background
According to a 2017 Global Human Capital Trend report by Deloitte, HR has the "dual challenge of transforming HR operations on the one hand, and transforming the workforce and the way work is done on the other." The report also referred to the three areas where this is taking place:
Digital Workforce (designing talent practices, hiring digitally savvy employees and creating a culture of innovation),
Digital Workplace (enabling productivity through modern communication tools/software) and
Digital HR (digital tools and apps to deliver HR solutions and innovations).
Recent research by HR futurist, Jason Averbrook looked at how to build a future-ready workplace and where technology fits within in this evolution. He outlines the four pillars of digital transformation as:
Mindset: The willingness and enthusiasm for digital endeavours across the organisation (45%)
People: The specific skills and attributes among the workforce (25%)
Processes: The strategies for communicating and effecting change (25%)
Technology: The actual software tools (10%)
In other words, any digital transformation will only be as good as the mindset, people and processes that drive it. If HR can work with the business to support on these three crucial aspects, the actual technology piece has a far higher chance of success.
Participants will receive a specially designed physical box that represents the invisible box that represents their current thinking process and paradigms. Through several interactive and reflective exercises, they will identify the boundaries to their thinking, appreciate the positive function of "the box," and learn simple techniques for thinking both in and out of the box.
Agenda
09:00-09:30 Welcome
Participants and Facilitator Introductions
Overview of Workshop and Objectives
Learning Guidelines
09:30-09:55 What is "The Box"?
09:55-10:20 Identify Your Goals, Pressures and Limiting Beliefs
Participants begin by identifying a personal and work-related goal.
Activity: Feeling the Pressure

In this activity a volunteer with a specific goal will demonstrate the three main options available to people when they feel pressure to achieve a goal

Participants refine their goals, pressures and limiting beliefs
10:20-10:35 BREAK
10:35-11:00 Filters: Your View of the World
Participants identify their most important Filters and how they impact their current thinking
11:00-11:25 Your Preferences
Participants identify events and activities from work and daily life that either energize or de-energize them.
Participants will learn that our response to these events are locked in habit and breaking these habits and responses is a way to think out of the box.
11:25-12:00 Brand the Outside of Your Box
The outside of "The Box" represents our public thinking.
Participants personalize the outside to reflect the thinking that they make public.
12:00-13:00 LUNCH
13:00 – 13:15 Form Diverse Teams
Thinking and out of the box is best done in a diverse group. From our group of HR people teams will be formed according to different function, geography, background and work experience.
13:15 – 13:30 Frame the Issue
Each team will focus on one of the following pillars of digital transformation: mindset; people; processes. Individually team members review their work-related goal from the back of the box. As a team they develop a framing statement to give them scope for the following activities.
13:30 – 14:00 Open Box Conversation
As a team have a conversation using the panels of the Box to identify goals; limiting beliefs; pressure points; comfort zone; fears; perspectives. Elements of the conversation will be recorded on a specially formatted flipchart.
14:00 – 14:30 Out of the Box Idea Generation
Introduce 2-3 techniques for Out of the Box idea generation. Teams can use any or all the tools to generate ideas.
14:30-14:45 BREAK
14:45 – 15:30 Explore Ideas
Introduce two techniques, Build Up and Drill Down, for teams to explore the ideas that have been generated. The techniques allow the team to look at possibilities that are out of the box.
15:30 – 15:45 Filter Ideas
15:45 – 16:15 Invest
Teams plan, organize and prepare for the delivery of their selected ideas. The presentation will be on a large board that will become one side of a large HR Box. Each team will be provided with the resources prepare their ideas.
16:15 – 16:30 Delivery
Each team delivers a short "pitch" of their ideas.
16:30 – 16:45 Reflection on Results
Teams reflect on the process and all ideas to consider how to transform HR as an Enabler.
16:45 – 17:00 Close of Workshop
Participants will be invited to reflect with a partner on the day's activities.