Overview
In this highly competitive rapidly changing global economy, teams need leadership in creativity and innovation. How will your product or service stand out from the rest? Are there problems that need a creative solution? Is your company workflow optimized? This 2-day seminar will help management and individual contributors alike to develop a creative mindset. It can be delivered in Chinese or English, in-person or online.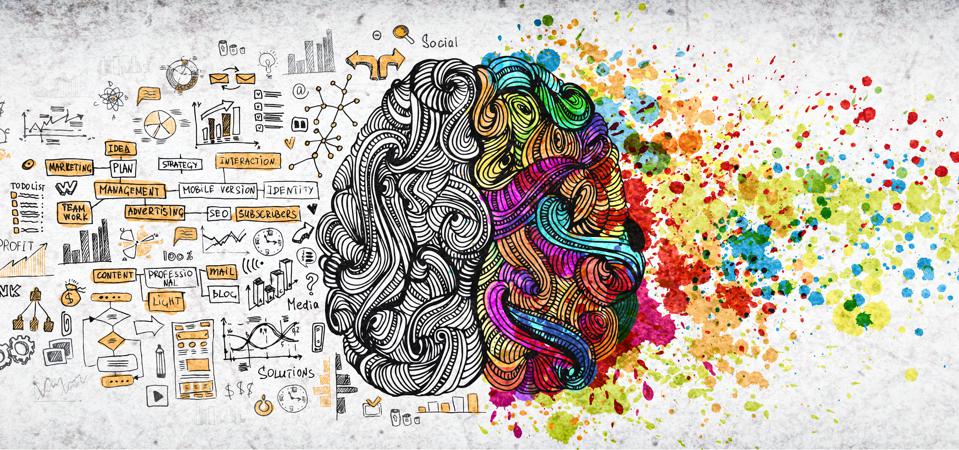 Agenda – Day 1
9:00-9:30                         Welcome
Welcome participants.
Introductions
Program Expectations and Objectives
9:30-10:30 Innovation Model Activity
Participants join an activity that will help them identify the key components of a Creativity and Innovation Model
Activity Debrief
Self-Assessment
10:30-10:45 BREAK
10:45-11:15 Redefine Innovation
Review several definitions of Innovation and look for common themes
Define Innovation for Synopsys
The output and Impact of Innovation
11:15-12:00 Redefine Creativity
Participants complete mini self-assessment, "What kind of Creative are you?"
Based on results participants for a semi-circle for interactive exercise
Explain that all people are creative but in different way
Role of leader is to be a bridge between the different styles
Participants identify their Creative and Innovative Strengths and Development Areas
12:00-13:00                    LUNCH
13:00-13:30 Creating Innovative Team and Decide Innovation Topic
Based on the pre-lunch activity participants form teams for the rest of the workshop
Each Team identifies an Innovation Opportunity for Synopsys. This will be the focus for the throughout the rest of the workshop
14:00-14:30 Frame the Innovation Opportunity
Teams create a statement to guide their Innovation Opportunity
Complete a Pain / Gain Analysis to understand the customer/end user needs
14:30-14:45 BREAK

14:45-15:15 Generate Ideas
In their teams, participants individually complete "Silent Brainstorming" for their Innovation Opportunity.
Transfer top ideas to post-it notes
Keep these Ideas for the next activity
15:15-16:00 Explore Possibilities
Explain to participants that the way we talk about ideas can be "Idea Killers" or "Idea Boosters"
Demonstrate ways we can kill ideas and ways we can boost ideas
Share handout with guidelines
Participants review and expand their top ideas using "Idea Boosters"
Keep the output for the next activity
16:00-16:15 Take a Break
Share with participants research on the importance of taking breaks.
Share 1-2 techniques that leaders can use as part of take a break.
Take an actual 5 minute bio-break
16:15-16:45 Filter Your Ideas
Each group should have 10 to 20 specific ideas for their innovation topic.
Introduce the NUF Test, a technique to help participants filter ideas to a manageable number.
NUF stands for New, Useful, Feasible.
Demonstrate, then ask participants to conduct their own NUF test using the ideas that have generated and explored.
16:45-17:00 Decide and Commit
Each participant chooses an idea from the last activity to share with a member from another group.
The idea should be one that they have personal interest or high value for.
This is an individual decision not a group decision.
Share the idea and seek feedback. Feedback on the quality of the idea and how to make the idea itself better.
17:00-17:15 Share the Learnings and Closing Circle
Closing Circle with participants
Prep for Day Two
Agenda: Day Two
09:00-09:20 Welcome Back & Warm Up
Review Day One Content
Answer questions
Prep for Day Two
09:20-09:35 Share Learnings: Review Feedback from Delivery
Participants refer to the feedback they received at the end of Day One.
Share their learnings (feedback) they learnt from that delivery with their team members.
This information will help them to redefine the issue opportunity for the next round.
09:35-09:45 ReFrame
Most likely the ideas generated for the innovation topic came up without consideration for any particular group of people or customer.
Invite participants to redefine their innovation issue opportunity through the lens of different customer segments.
Invite participants to revisit their innovation issue opportunity and make it more specific for their intended customer.
09:45-10:05 Gather Data: Identify Customer Priorities
Participants use a card sorting exercise to identify customer/end-user priorities
This will help them on issues/concerns for their target
Keep the card(s) for the next activity
10:05-10:25 Generate Ideas
Introduce "Silent Brain-Writing" to the group
Participants use the card from the previous activity as the focus for their Silent Brain-Writing
Participants write their ideas and share with others in the group before discussing
10:25-10:35 BREAK
10:35-11:00 Explore Possibilities
Invite participants to Explore further the Possibilities of the ideas they have generated
Drill Down: Take general ideas and look at the specific parts
Build Up: Combine different ideas to generate more possibilities
11:00-11:15 Take a Break
This is not a formal break time. It is about understanding how to take and lead break times.
Ask participants the following questions

How do you take breaks?
How do you lead taking breaks?

Give participants 5 minutes to grab a coffee or grab some water will go to the bathroom.
11:15-11:45 Filter Ideas
By this round each team should have quite a number of ideas.
Introduce the Impact/Effort matrix as a way to Filter Ideas
Demonstrate
Participants complete their own Impact/Effort Matrix
11:45-12:15 Decide and Plan
Using the output from the Impact Effort matrix each team decides on 4-5 ideas (depends on size of group. At least one person)
Each person completes an Idea Presentation Sheet
12:15-13:15 LUNCH
13:15-13:45 Deliver
Using the Idea Presentation Sheet participants share their idea with an "Executive Team", i.e. small group of other participants.
Pitch Idea and get feedback. Record to share with own team
13:45-14:00 Observe Results and Share the Learnings
Participants share the feedback with their own team
Look for insights to make their ideas stronger
14:00-14:30 Iterate the Process Again
For the next 30 minutes each group will iterate the process again at their own pace.
Having delivered twice already they are closer to knowing better what solution(s) might be for the innovation opportunity they have chosen.
14:30-14:45 Decide and Commit
Introduce Sam Kaner's "Degree of Agreement" as powerful tool for making participatory decisions.
Explain the spectrum of Agreement and Buy-In that people may have for an idea or option.
Ask participants to use the "Idea Sheets" for each idea and place them on the left side of a horizontal flip chart. At the top of the chart write Kaner's Levels of Agreement. Use this process to help guide their decision.
Choose the 2 ideas they wish to invest and present in the Marketplace.
14:45-15:30 Invest: Prepare the Marketplace
Prepare the Marketplace
Groups use the colored boards and any other resources they have at their disposal to create Marketplace booths.
Show examples of past booths to give them an idea of what other teams have produced.
This session also includes a 15-minute break of the participants wish to take it. They will probably choose to spend the time on preparation of the booth and practising their delivery pitch.
15:30-16:00 Delivery: The Marketplace
Explain that each person needs to be able to explain the 2 Ideas that they have chose to pitch to their customers. The Pitch is 2 minutes. They should Deliver with WOW!
Groups will move from one booth to the next. At each booth there is at least one person from that booth who can explain to the other members/customers.
Remind participants to take a pen and paper with them to record their notes and insights.
16:00-16:20 Observe Results
After all Delivery Pitches have been done, Participants evaluate the ideas they have heard.

Most Valuable Idea – Focus on quality of ideas
Most WOW Delivery – Focus on quality of delivery
The Idea I want to Iterate – Focus on willingness to try

Where does WOW Come From? Discussion on what made WOW in this process, and what has been WOW in the program.
16:20-16:45 Share the Learnings
This Reflection and Share the Learnings is at 2 levels:
Level 1: Participants return to their Innovation Group to share what they have learned about their innovation opportunity.
Participants discuss:

Feedback from Customers
Areas of Success / Areas to Develop
New Insights

Participants complete reflection in the Workbook.
Level 2: Individually participants reflect on:

Personal Strengths / Development Areas
Leading a Team for Innovation
Application of Innovation Process in Synopsys
16:30-17:00 Close Workshop
Invite Participants to use their Reflections to Re-Frame Issues/Opportunities for when they return to the workplace.
Invite participants to form a circle in the open space
Each person to share:

Something Memorable from the Workshop
An Area for Development
Application back at work