Cross-Cultural Integration – 1 Day Seminar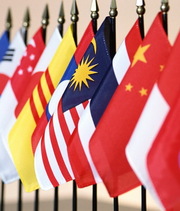 Multi-national companies are constantly in the delicate but critical process of cross-cultural understanding and integration. Also, cross-border mergers and acquisitions are becoming more and more active in the Sino – US economy and play a vital role in Foreign Direct Investment (FDI). How do managers handle potential difficulties when they arise? How can the advantages of a multi-national staff be maximized? Both senior and junior staff alike will benefit greatly from this intensive highly interactive one day seminar. Through multi-media, group activities, role-play, and verbal exercises horizons will be broadened and barriers broken.
Course Outline
What is Culture?
Edward Hall Model
Hoefstede Cultural Dimension Theory
Company Core Values, Mission & Vision
Building Cultural Bridges to Reach Goals (4 KEYS)
I. COMMUNICATION STYLES
High Context v Low Context
HC/LC examples in daily life- VIDEO
Case Study – High & Low Context Miscommunications
Three C's of Good Communication
Choosing the right communication tool
Expressing Opinions -OREO method
Active Listening – LASA method
II. POWER DISTANCE
Mianzi and Life
Making Mistakes
4S's Disagreement Strategy
Activity: Cultural Awareness Mixer!
III. SELF VS GROUP
Test: What is your level of INDIVIDUALISM?
Guanxi & Life
Conformity is Beauty
Case Study: Microsoft interview & collectivism
Privacy and Westerners
III. RISK AVOIDANCE
View of Future
Harmony
Uncertainty/Risk
Savings Rate
Creativity/Innovation
Case Study – Apple Innovation
Conflict Resolution
4A's Strategy – Striving Forward While Maintain Harmony