Project Management Excellence – 2 Day Seminar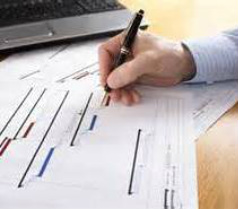 Companies are realizing that the traditional project management principles are no longer applicable in today's extremely dynamic and demanding environment. Instead, more agile planning methods are required to accommodate for changing markets, technology and resources over the course of a typical project. In this 2-day highly interactive course, participants will understand the role of a project manager through information and time management, resource management, and techniques for motivating and influencing both staff and clients.
Course Outline
Mission
Differences between a project and your daily tasks.
Project Management versus Leading a Team.
Setting up project objectives and constraints.
Identifying scope and ultimate goals.
Stakeholder's and client's roles in project objectives.
Project Planning
Project life cycles & planning models
Introduction to planning tools
Work breakdown structures
Deliverables
Estimating time and cost
Resource allocation and management
Setting up Gantt charts
Precedence networks
Risk management
Creating contingency plans
Effective documentation system
Project Progress Monitoring
How to monitor performance and measure progress against objectives
How to keep track of new issues as they are discovered and eliminating them
Effective decision making
Quality control procedures
Handling Clients and Stakeholders
Effective communications
Influencing key people
Keep your clients updated
Manage requests for change
Handling Team Members
How to give effective feedback
How to have a productive meeting
How to maintain rapport with team members
How to motivate the team and keep them committed to the project's mission
How to boost creativity
Meaningful Meetings
How to manage a meeting to get everyone's input
How to capture what is discussed
Effective brainstorming
Meeting frequency
Project Close
Stakeholder Acceptance
Final documentation before closing down
Marketing
By the end of this workshop participants will be able to:
Manage resources of a project
Monitor the progress of a project against targets
Use Work Break Down Structures (WBS) to plan a project efficiently
Handle team members and motivate them
Systematically boost creativity
Manage meetings to increase efficiency
Maintain rapport
Manage change to project requirements