Leading Creativity & Innovation – 2 Day Seminar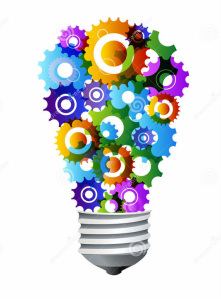 Are you ready to get CREATIVE!? It has been labeled as the key to continued revenue growth and market share in any industry – Innovation. However, most managers in China strongly feel that this is one area most lacking in their management and staff. How can cultural and institutional barriers be overcome or fine-tuned to promote creativity and innovation? Through case studies of the innovation giants such as Apple and Google, this 2-day course assists managers in evaluating their current innovation strategy and provides the keys to overcome common obstacles found in China. Trainees will develop creative thinking skills, mentally and physically prepare for creativity, incorporate intuition, and adventure into creative thinking, and use creativity to generate ideas and solve problems.
Course Outline
Creating a Creative Culture
What is creativity & innovation?
Case Studies in Innovation
Learning from the best
Can you afford not to innovate?
Inadequate Funding
Risk Avoidance
"Siloing"
Time Commitments
Incorrect Measures
Fostering a creative environment
What is a creative environment?
6 Tips for creative environments
Creative thinking basics – The 5 pillars
Creative thinking – Map it out!
Group Brainstorming

How to ask questions to 'think outside the box'
The Creative Process & Elimination
Mastering Iteration
Learning from failures
Pushing the "Reset" button
Personal creativity

Preparing to be creative
Exercises for creativity

Promoting team creativity

Organizing creative teams
Promoting and using creativity
Rewarding creativity