Dynamic Leadership – 3 Day Seminar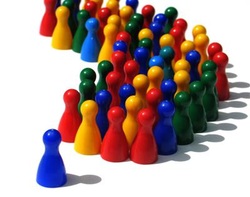 Developing leadership within organizations has becoming a top priority for multinational companies. This highly interactive 3-day seminar draws on the decades of experience from our qualified facilitators, who have trained in China for more than 20 years, and understand the cultural barriers to leadership. Trainees will sharpen their persuasion & influence skills, learn how to inspire and motivate a team, improve workplace communication, resolve conflict, manage performance, and coach others.
Outline
Day One / Morning & Afternoon Session
Overview of Programme
Introductory remarks by Senior Manager
Welcome all participants and Icebreaker
Introduction to Leadership:
What are the satisfactions and frustrations of leadership?
What are the elements of caring leadership?
Nine Key Areas of Leadership
Exercises: Personalizing Leadership Leadership Variables
What are the variables that determine leadership effectiveness?
Do you possess the 10 qualities that distinguish a leader?
In which situations are you likely to lead? What is your natural kind of intelligence?
Exercises:
Six Traits of Leadership
Leadership Qualities – How do you rate?
What is your Leadership Style?
Communication
Effective Communication Model
Johari Window
Communication and Trust
Communication and Influence
Effective and powerful leadership communication
Exercises: What is your EI at Work?The Team Concept
Understanding Belbin Team Roles.
Definition & elements of a High Performance Team
How to achieve a HPT
Stages of team development & the Leader as Team builder
Activity: 4×4 Grid – To observe Team Roles Island Paradise Day Two/ Morning & Afternoon Session Conflict Resolution
The causes and symptoms of conflict
The positive and negative implications of conflict
Way to assess and resolve conflicts
4-step interdepartmental co
conflict resolution model.
Coping with conflict
Activity: Stonehenge Exercises: Conflict Resolution Questionnaire Day Three / Morning & Afternoon Session Coaching and Developing Others
The Role of the leader as teacher and developer of people
What leaders do to help others through change
Roles of attitude and personal example
Seven Step Coaching Process
Performance Management
What is performance management?
Cycle of Performance Management
How to set goals, provide feedback on progress and correct performance problems.
Five Levels of Performance Excellence
Model and reinforce high stand of professional conduct
Delegation Keys to effective Delegation Final Activity: