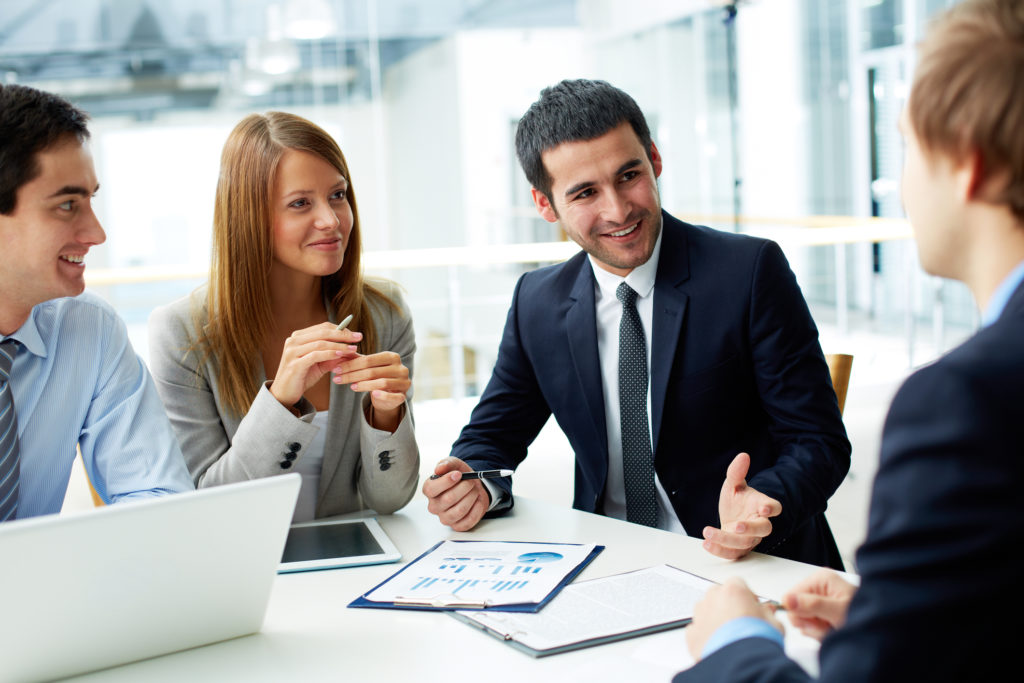 Overview
This program is designed to assist Sales Team members be able to communicate effectively with their clients and customers during sales meetings and site visits. The Communication/ Presentation component focuses on how to organize content main points and supporting evidence in a logical and structured manner. The Behavioral component focuses on the individuals' ability to 'read' their client and adjust their behavior to achieve rapport and increase personal credibility. The Sales component focuses on realistic scenarios that the participants are usually faced with in general work. This is an interactive program and participants will be required to demonstrate their ability in role-play situations. The aim of the program is to help participants move from awareness to real behavioral change. Feedback will be used to reinforce positive and eliminate negative aspects of each presentation. Role-plays are videotaped for self diagnosis.
Objectives
The program will enable participants to:
Define communicative and sales objectives when communicating with clients
Organize their presentation material in a systematic and professional manner.
Use techniques to get and keep audience attention
Develop a Customer Focused sales sense.
Structure pro-active sales interactions with customers.
Use effective communication tools to understand customer.
Use appropriate influencing skills to improve self & company image.
Show practical steps and procedures to secure sales.
Program Outline
Know Your Information & Your Audience
This section addresses the need for participants to understand how to match their communication content and the needs of their audience.
Planning Your Communication
Before meeting with the client participants need to understand the objectives and basic framework for a structured communication. This includes developing a topic (i.e. product introduction/sales negotiation) and the supporting evidence required to influence the client's (buyer's) decision.
This will be an interactive session for participants to role-play and practice the communication framework. Maximum 5 minutes per person. As the first of 3 practice sessions it is an opportunity to view participant's communication style and give feedback. The topic will be related to hotel product or sales.
Changing Our Approach to selling?
Basic concept of the sales process. Includes terminology; Methods and theories
How to look at sales in a proactive manner. This involves having the correct mindset which will impact on the salesperson's image (perception) and value.
What are the qualities of a good salesperson? What are the success criteria? Each participant will identify which areas they need to focus on to improve their distinctiveness as a salesperson.
This will be an interactive session in which participants role-play in a sit-down communication with a client. Maximum 5 minutes per person. The session allows participants to focus on building their rapport skills and personal influence on their audience (customers).
Understanding Customer Needs and Recognizing a Selling Opportunity
Being proactive in sales requires being able to understand that the customer may not always be able to clearly identify what they need. It is the salesperson's job to help them discover what they need and then supply it. Use of case study to allow participants to find that opportunities for sales exist and just need their understanding of customer needs to discover them.
Sales: Product / Service Features & Benefits
Distinguish what are features and benefits. How to describe and match the product/service benefits to Customer's needs.
Sales: The Structure of the Sale: The Funnel Technique
Introduce a 4 step procedure to be used to develop and execute sales opportunities. Participants will practice these four steps and in a role-play a situation.
Sales: What makes up the message
This section helps participants understand the impact of non-verbal communication from both the salesperson and clients' point-of-view.
Practice Session #3
This can be a sit-down or stand up communication role-play. Maximum 5 minutes per person. To put into practice all the components of successful presentation and sales techniques.