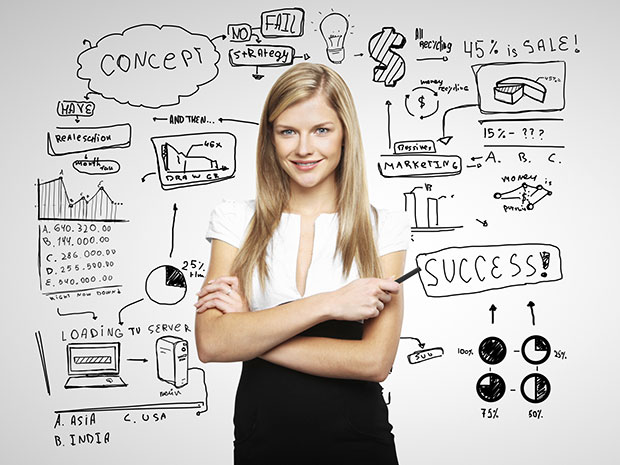 Overview:
The JMD Program is designed to assist Junior Managers improve in their interpersonal skills, training delivery, and communication skills particularly influence and persuading. It is important that these individual contributors develop the skills to influence without authority, build relationships with internal and external stakeholders, express them self clearly and improve their training effectiveness.
Objectives:
Develop Individual Contributors to be more effective with others
Gain self-awareness and use that knowledge to work with others more effectively
Drive performance excellence for self and non-direct reports
Improve interpersonal skills, communication and training effectiveness
Feel more confident influencing people outside their sphere of power
Learn to listen effectively and ask questions that uncover real needs
Schedule:
Day One
9:00 – 9:30
Welcome; Introductions; Objectives
Welcome participants and prepare them for the learning environment
Facilitator and Participant introductions
Overview of Learning Objectives
Icebreaker
9:30 – 10:15
Networking exercise

In this exercise participants take on different roles and styles to introduce themselves. It is important for everyone to take notice of other participants' style and the impact it has.

Networking exercise debrief

This activity positions the role of communication, building trust and strong working relationships in the business world.
10:15 – 10:30 BREAK
10:30 – 11:00
Interpersonal Communication: Purpose and Process
Overview of communication skills
Introduce a framework (process) of communication
Introduction of Johari Window: a model to understand Trust and Communication

This session provides a framework that is both practical and easy. The Johari window is a tool for participants to use and make the link to improved communication
11:00 – 11:30
What and Why of Influencing?
What is influencing?
What are the Benefits?
A Model for Effective Influencing
11:30 – 12:00
Influencing Styles Inventory
Complete the Influencing Skills Inventory. A self assess questionnaire for participants to identify ways they influence others at work. The results provide a basis for improving effectiveness in communicating and influencing others.
12:00 – 13:00 LUNCH
13:00 – 14:00
Influencing Styles – Activity
Participants form groups based on their Influencing Style preferences and answer the following questions: When and how do you use this style? What are the advantages of using this style? What are the disadvantages of only using or over using this style?
Debrief
14:00 – 15:00
Who to Influence?
What makes people say yes? What's In It For Me?
Principles & values, beliefs & opinions, needs & necessities and wants & wishes
Differentiating between features, benefits and advantages of a proposal
15:00 – 15:45
How to Influence 1
Five Steps to effective influential communication: Gain rapport; Ask questions; Listen actively; Stress pertinent benefits; Work towards a decision
Six Influencing Keys: Liking; Reciprocity; Consistency; Social proof; Authority; Scarcity
15:45 – 16:00 BREAK
16:00 – 17:15
How to Influence 2
The Flexible Manager
Push and Pull Methods
Logical and Emotional
Sales and Bargaining
17:15 – 17:30
Wrap up Day One
Prepare for Day Two
Day Two
9:00 –9:30
Review Day One: Three Question Review: What? So What? Now What?
9:30 – 10:45
Building Rapport and Trust
What is Rapport and Trust? Importance for Influencing Others.
The Skills: Self Disclosure; Bio-Matching; Pacing and Leading
Rapport/Trust Makers and Breakers
Role-play
10:45 – 11:00 BREAK
11:00 – 12:00
Communicating Your Message
Gain Entry with strong opening
Winning Words
Super Questions
Role Play activity
12:00 – 13:00 LUNCH
13:00 – 14:30
Active Listening
Attitudes Important to Active Listening
Levels of listening
Listening activity

This will help participants to understand the meaning, feeling and intentions of others.
14:30 – 14:45 BREAK
14:45 – 16:30
Understanding your Audience and Handling their Resistance
Identify your Audience's Personality
Why people resist – types of resistance
Strategies & tactics
Know when to ask for a decision,
Tactics to secure a decision and commitment
16:30 – 17:00
Wrap up Day Two
Prepare for Day Three
Day Three
9:00 –9:30
Review Day One: Three Question Review: What? So What? Now What?
9:30 – 10:45
Motivation 1
Understand the basic theories of Motivation
What to do when:

When people complain a lot

There is a lack of direction
10:45 – 11:00 BREAK
11:00 – 12:00
Motivation 2
12:00 – 13:00 LUNCH
13:00 – 14:00
Presenting and Training Skills
Review of presentation and Trainer skills
Applying Influencing and persuading skills
Handling questions and resistance
14:00 – 14:15 BREAK
14:15 – 15:00
Goal Setting
15:00 – 16:15
Develop a Personal Plan
Who do you want to Influence?
Tactics and Strategy
Do it!
16:15 – 16:30
Wrap Up
Review and close program.