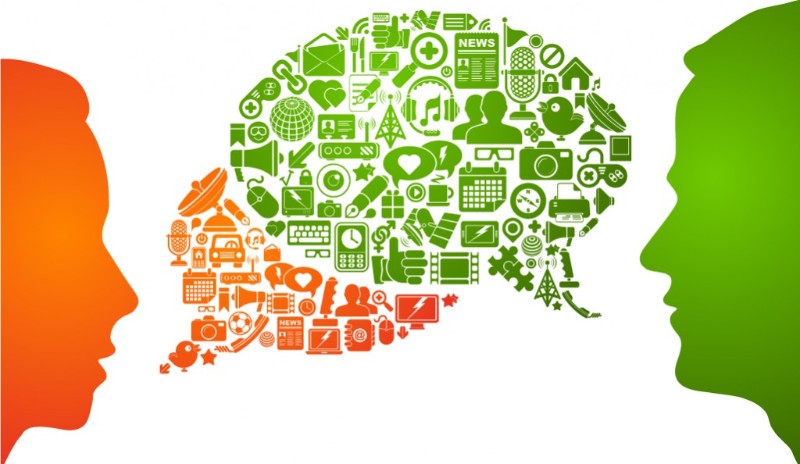 Who is this for?
Junior to Mid-Level employees in multi-national companies. They need to frequently communicate with important people, and get their point across quickly. But due to cultural and personality differences and lack of experience, they struggle to express themselves clearly and effectively. They sometimes also struggle to share their viewpoints and feedback with each other.
What Will Participants Learn?
7 ways of enhancing communication impact.
First they will learn the mind-set that forms the foundation of effective communication. Secondly, they will learn the logic required for clear explanations. The third part is about content that grabs attention and leads to instant understanding.
On the second day we focus on being able to communicate assertively with each other. First we look at a model called The Ladder of Inference to help us understand how people process information and where misunderstandings arise. Then we look at the concept of assertiveness and 5 techniques we can use to communicate more assertively in a variety of situations. After this we look at the different ways of managing conflict. And finally we spend some time looking at DISC Working Styles to raise self awareness and identify strategies for more effectively adapting to each other.
And as a result of all this, they will be able to get their point across quickly, in a way that leads to instant understanding and builds trust. They will also be able to express their viewpoints in ways that other people can accept, helping to increase mutual understanding and reduce conflict.
How is This Different to Other Courses?
Each of the 7 ways described above is presented into a memorable and usable tool. This makes the content easier to remember and use after the training. Furthermore, there is an increased focus on content that is directly relevant to Chinese employees working in multi-national companies and the communication challenges they are likely to face.
One optional benefit is a personalised DISC assessment. This will help each individual identify their DISC style, as well as provide them with lots of tips and insights on how to become more adaptable.
BENEFITS
After this course, trainees will be able to:
Spend more time talking about things other people care about
Improve the thinking process behind their communication
Express a point concisely
Use a variety of techniques to make their point easier to understand and remember
Express their viewpoints in ways that other people can accept
Reduce the impact of conflict on work
Adapt their communication style to a variety of people
TRAINING AGENDA
Day 1 Morning:
Day 1 Afternoon:
The Logic of Explanation
The Elements of Story Telling
Day 2 Morning:
The Ladder of Inference
Assertive Communication
Day 2 Afternoon:
Conflict Modes
DISC Working Styles
MODULE DESCRIPTION
Communication Mind-Set
Objective: Use the Communication Mind-set tool to analyse their own communication habits and identify what aspects of their mind-set need to be changed to develop more effective communication habits
Contents:
Removing judgement and focussing more on helping others rather than criticizing
Valuing their time and focussing more on delivering shorter and simpler messages
Reducing Noise; ensuring others can focus on the message and all distractions have been managed before delivering it
The So-What Point; clarifying what the receiver cares about most to identify the key point
Being a Problem Solver; being more pro-active by proposing solutions as opposed to just describing problems
 
The Logic of Explanation
Objective: Use the Logical Explanation Template to prepare an important message that they must deliver at work
Contents:
The Why, What, How Scale
Analysing the other person on the Why, What, How Scale
Starting an explanation with agreement to build context
Referring to problems the other person cares about to build interest
Presenting your idea as a solution to their problem
Minimising information overload by sticking to 1-3 key points
Motivating the other person by describing benefits and simple next steps
The Elements of Story Telling
Objective: Use the Elements of Story Telling tool to deliver an engaging and memorable message
Contents:
Turning facts and data into stories
Making explanations vivid by connecting with the 5 senses
Using analogies to make new information easier to understand
Story structures
The Ladder of Inference
Objective: Use the Ladder of Inference to analyse a case study and identify where a misunderstanding arose and suggest ways of preventing this
Contents:
Introduction to the Ladder of Inference model and the following key points:

The amount of information our brains can process at one time is limited

We interpret information based on our own experience

Misunderstandings can be eliminated by identifying where in the process we missed, or misinterpreted information

Advocacy and Enquiry; being able to advocate our point of view and the reasoning behind it, as well as enquiring about the other person's point of view and the reasoning behind it
Analysing the second case study to identify where the misunderstanding arose and suggest ways of reducing it
Reflecting on their own communication habits and identifying individual areas for improvement
Assertive Communication
Objectives: Identify the difference between assertive, aggressive and passive communication styles. Questionnaire used to identify their most frequently style
Rewrite a selection of written phrases to be more assertive by using the assertive communication techniques
Contents:
The difference between assertive, aggressive and passive communication
A self assessment to rate their own level of assertiveness
5 different assertive communication techniques:
Using the assertive communication techniques to rewrite a selection of non-assertive statements
Conflict Modes
Objective: Use the Conflict Modes model to analyse a case study and suggest an effective way of managing conflict
Contents:
Introduction to the Conflict Modes model (5 Conflict Modes: Compete, Avoid, Accommodate, Collaborate, Compromise)
Analyse the advantages and disadvantages of each conflict mode
Analyse the third case study and suggest an effective way of managing the conflict and give reasoning behind this
Reflecting on individual preferences for managing conflict and identify areas for improvement
DISC Communication Styles
Objective: Use the DISC model to clarify ones own working style and identify how to better adapt to other people's working styles
Contents:
Optional pre-training DISC assessment to assess their own DISC Styles (this includes a personal profile report which will be provided during the training)
Identifying ones own DISC style
Working in groups of the same DISC style to identify that styles strengths and weaknesses
Working with other DISC styles share suggestions on how to better adapt working and communication styles to each other
Individual reflection on what actions they need to take to become more adaptable to other people at work