A training program is only as good as the trainers. Therefore Compass Corporate Training employs only the best professionals in the industry and works hard to continually improve each individual. Our facilitators are qualified, passionate and committed to what they do. Most of our staff operates out of our Shanghai office, however they are available for client consultation and training throughout China and Southeast Asia. Our staff is involved at every stage of the training process from needs assessment, program design, training delivery, and program evaluation. Compass views its team members as more than just trainers. They are organizational development specialists. Compass is committed to developing people and that commitment starts at home! Please meet some of these experienced professionals below…
John L.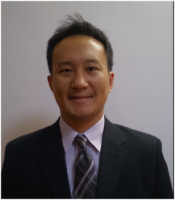 John has facilitated and coached individual executives and large groups throughout the Asia/PAC region. Having partnered with IBM and ASUS, John helped develop professionals in the highly competitive technology market. He also has facilitated large group seminars on how to improve interpersonal and professional relationships, finance, and personal organization and development.  John leads weekly coaching sessions on advanced public speaking, train-the-trainer, and influence. He has experience in business consulting and contract negotiation. He is known for his warm personality and for making his courses very exciting and memorable.
Liam C.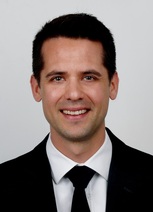 Co-founder of Compass Corporate Solutions.  Liam's passion is to provide highly experiential, creative, interactive and dynamic learning solutions for Compass clients. As a learning and development professional, he has provided customized learning interventions for various industries which include, service industry, banking, IT and technology, consulting, education, import and export. He has extensive experience in business consulting and corporate workplace learning and development. He has been an actively training in Shanghai and throughout China since 2006. He is best appreciated for bringing high energy and a rich training experience to the corporate class room. He currently works as a senior trainer for Compass.
Robert B.
Co-founder of Compass Corporate Solutions. For the past 16 years, Robert has been employed in or consulted for top US based companies designing learning and development solutions. In those years, he has acquired a rich experience in personnel management and conducting business with Chinese SOE's and MNC's. For the past five years he has partnered with Fortune 500 companies in designing learning and development solutions using Co-Active Learning techniques. He is fluent in Mandarin, Spanish, and his native English tongue, bringing valuable cross-cultural understanding to the Compass team. He currently works full-time at Compass as Managing Director and an enthusiastic Senior Facilitator.
Glenn W.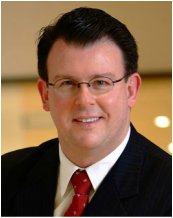 Glenn is a top-tier Management and Leadership Consultant and Facilitator. Being fluent in both English and Mandarin, he is highly sought after throughout Asia for his high energy customized training programs aimed at improving management teams. Glenn's background is in Modern Asian Studies, Education and Human Resources. He is certified in MBTI Step I & II, OPQ (Occupational Personality Questionnaire) plus other SHL Assessments, FIRO-B, Harrison Assessment, Coaching Certified and an Action Learning Coach. Glenn founded Brains-on-the-Beach, a creative collaborative approach to problem solving and making the world a better place.
Cynthia Z.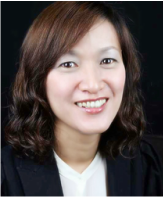 For the past 12 years, Cynthia has built a reputation as world renowned Executive Voice & Speech Coach and Trainer. She has helped Executives and Senior Managers from MNCs and Government bodies develop their influential voice to speak with impact and conviction, engage and inspire people to embrace change and take action. Clients in the commercial sector include executives from Google, P&G, HSBC, etc. Cynthia is a Master NLP Practitioner and has extensive practice on Enneagram. She regularly facilitates courses at The American Chamber of Commerce in Shanghai.
CJ N.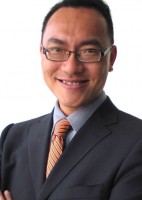 C.J. is a high-impact sales consultant and facilitator who has helped MNC's throughout Asia achieve quantum improvements in sales profits. For the past twelve years he has customized and delivered Sales Training in both Mandarin and English in the areas of Key Account Management, Negotiations, Channel Management, etc. Prior to being a sales advisor, coach and trainer, C.J. was Asia Marketing Manager for a Fortune 500 logistics company. In addition, he was Corporate Training Manager for Ringier AG, Switzerland's largest media group in China, where he was responsible for sales team development. He helped increase the percentage of new hires to close their first sales within 2 months by 30%, as well as increase overall sales targets by more than 50%.
Erik B.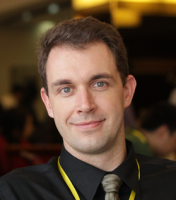 Erik Barnes has been working in the people development industry in the greater China area for over twelve years. His work includes corporate internal work as well as that of an external consultant. Erik's work experience includes sales manager, international trade and program manager. He has worked in and with both small companies and large multinationals. Recent clients include Microsoft, Unilever, SanDisk, Decathlon and others. He brings a rich knowledge of business and cross-culture experience to the classroom.  Erik has a big passion for his work, whether in the classroom or one-to-one coaching, and enjoys watching those he works with grow and learn.  He is currently working closely with one of his clients to create customized training content based on the client's manager competencies.
Kong B.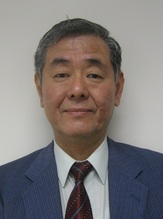 Mr. Kong is one of Compass Corporate's most experienced trainers. Having started training full-time since 1982 in Taiwan, he has over the years earned a reputation as an one of the leading executive coaches and mentors in Asia. Speaking fluent Japanese and Mandarin, and having traveled throughout Asia, lecturing to audiences large and small, he has inspired thousands of students to reach their maximum potential. Having a medical background, he has also provided technical training to medical staff and hospital management over the years. He is highly valued for his Influence Training, Presentations Skills, and Executive Mentoring abilities.
Daniel L.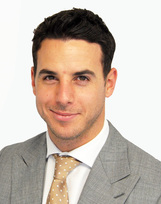 Previously the Learning & Development Manager for Barclays Bank Plc., Daniel enjoys experience of working within a highly competitive and complex industry, co-designing and leading an innovative sales programme that was shortlisted for an International Financial Innovation Award in 2011. He is qualified as a Training Professional (TAP) in Delivery, Coaching, Facilitation and Design and also qualified in EQ assessment and coaching with Thomas International. Since 2005 Daniel has worked at and trained for top international firms in the UK such as Reuters, Phillips, and Kelway. He brings to Compass International training experience and a teaching style that is dynamic and energizing.
Chris P.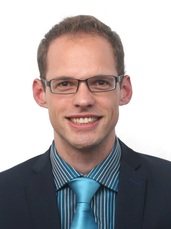 Chris was born in the US, grew up in Switzerland, and now has been working in China for the last 8 years. His professional background in China based manufacturing and multi-language interpreting have been valuable for many Compass customers who have an international client base. Speaking four languages fluently and having travelled 20 countries, cross-culture communication is second nature to him. Chris is known as a high energy enthusiastic teacher who has a flare for humor. Whether teaching in French, English, or Mandarin, corporate clients are fascinated by his unique abilities. Chris has shown an outstanding capacity to motivate others while making training exciting.